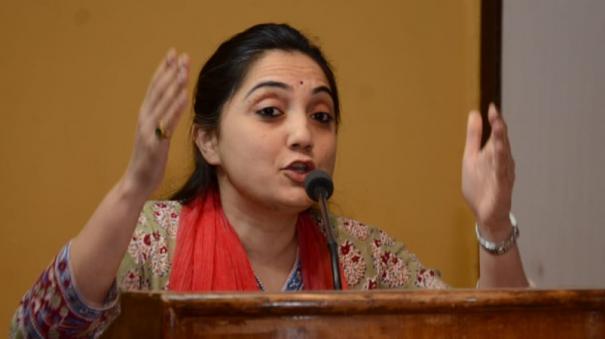 In Chhattisgarh, a person who spoke in support of Nubur Sharma received death threats

Last Updated : 03 Jul, 2022 04:48 AM
Published : 03 Jul 2022 04:48 AM
Last Updated : 03 Jul 2022 04:48 AM
Raipur: Nubur Sharma made a controversial comment about Prophet Mohammad. This was condemned from many sides. In this case, Kannaiya Lal from Rajasthan, who published an opinion on social media in support of Nubur Sharma, was assassinated on 28th of last month.
Similarly, Raja Jagat (22) from Durg district of Chhattisgarh shared a comment on social media in support of Nupur Sharma on 12th of last month. Now he has also received death threats. Raja Jagat filed a police complaint in this regard. Both the phone numbers from which the death threats were received have been registered in the FIR.
Old Philai City Superintendent of Police Vishwas Chandrakar has said that an investigation will be conducted in this regard. The threatened cell phone numbers are in the name of Raipur-based Ghasif and Ritika Naik. No one has been arrested in this case yet.
.
Last Updated : 03 Jul, 2022 04:48 AM Published : 03 Jul 2022 04:48 AM Last Updated : 03 Jul 2022 04:48 AM Raipur: Nubur Sharma made a controversial comment about Prophet Mohammad. This was condemned from many sides. In this case, Kannaiya Lal from Rajasthan, who published an opinion on social media in support […]
Published on : July 3, 2022 at 10:18 AM