Indian international Virat Kohli paid tribute to Roger Federer, and reacted to Federer and Nadal, unknowingly, producing an unforgettable moment
Read More »
Subscribe to Free Newsletter
As India rises, Prime Minister Narendra Modi has faced little pushback as he weaponizes institutions to consolidate power and entrench his Hindu nationalist vision.
Read More »
Japan condemns 'unprecedented pace' of North Korean missile launches, lodges official protest through Beijing embassy.
Read More »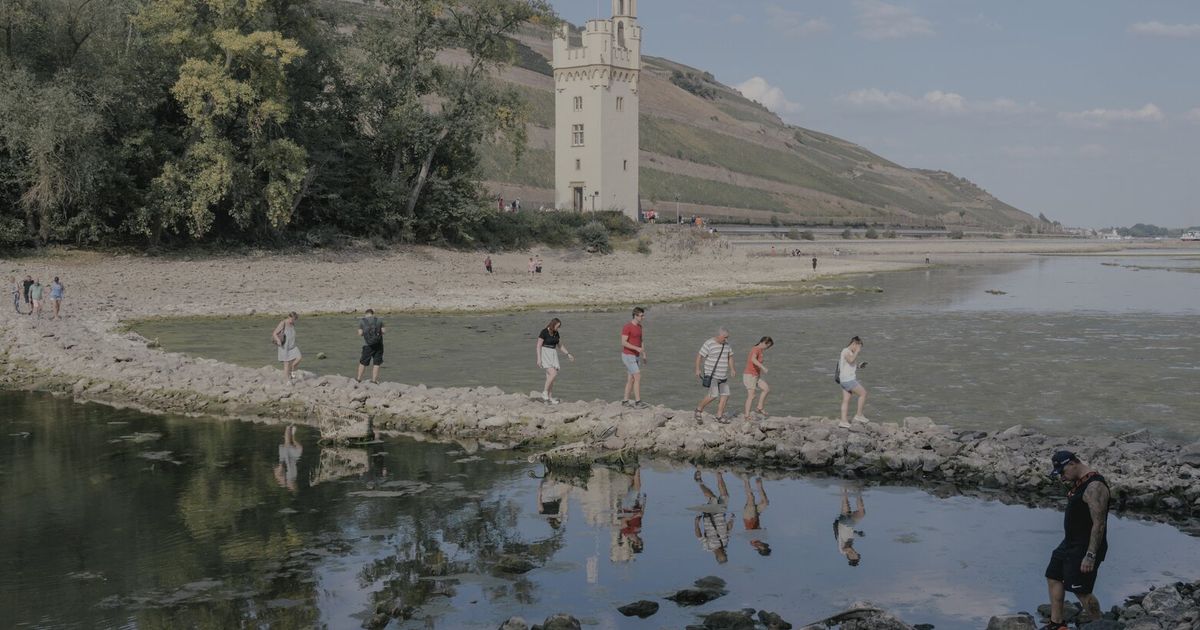 World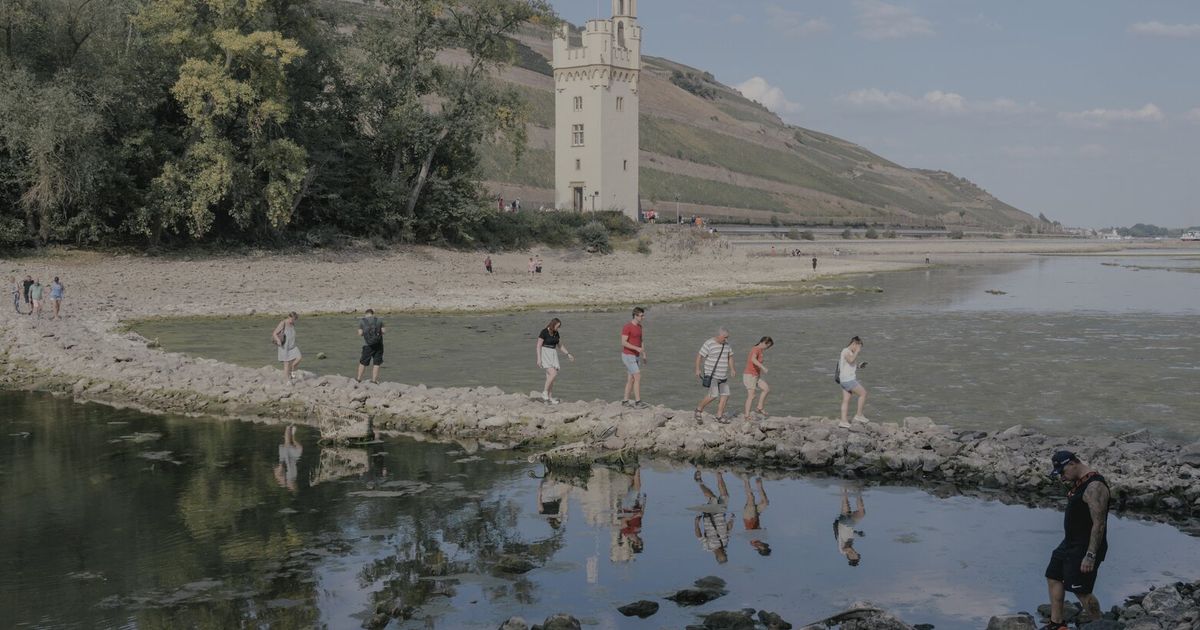 "It's a sign that there are big shifts going on in the stability of the global climate," said Yadvinder Malhi, a professor of ecosystem science at the University of Oxford.
Read More »
Russian police moved quickly Saturday to disperse peaceful protests against President Vladimir Putin's military mobilization order, arresting hundreds, including some children, in scores of cities across the vast country.
Read More »
Several British institutions have been re-evaluating the central role that slavery had in enriching Britain and how they benefited from its injustices.
Read More »
World
A total of 10 foreign detainees were released on Wednesday evening after Saudi Arabia said it had brokered an exchange between Russia and Ukraine.
Read More »
World
A FIVE-year-old boy drowned after he became trapped in a car that was swept away in floods in New South Wales.
The boy's parents and two siblings- aged three and one- were found clinging to a tree to escape the rising flood waters.
The family was travelling along the McGrane Way near Tullamore[/caption]
Emergency services rescued two children and their parents[/caption]
The car was swept away by flood waters[/caption]
The family became trapped in their Toyota Hilux on McGrane Way near Tullamore on Friday.
Emergency services rushed to the area where they rescued two children and their parents, ABC reported.
The boy's body was tragically found by divers in the submerged car on Saturday.
NSW Police said in a statement: "Four occupants of the Hilux, a 37-year-old man, a 28-year-old woman, along with a young boy and girl, got out and were able to cling to trees.
"However, a five-year-old boy became trapped in the car before it submerged."
The boy's parents and two siblings were taken to Dubbo Base Hospital "in a state of shock".
Another car with two men also became trapped at the same location but hours later they managed to swim across and call for help.
Eyewitness Fiona Aveyard was one of the first who arrived at the scene and told the outlet it was a "miracle they even got a signal to call for help".
She said: "We arrived in the dark in water that was backed up a couple of hundred metres from the crossing. The water at the low-level crossing was up about a metre-and-a-half.
"They were downstream in the creek clinging to trees — a mother, a father and two young children.
The five-year-old boy was found on Saturday[/caption]
The parents and the children were found clinging on trees[/caption]
"If that second vehicle hadn't come across, there's no way we'd have that family here this morning. They couldn't have clung to those trees with children all night.
A police investigation into the incident is underway.
Read More »
A historic August for container volume pushed the Port of New York and New Jersey to the No. 1 spot in the U.S., outpacing Los Angeles and Long Beach cargo.
Read More »
North Korea fired an unidentified ballistic missile off its east coast ahead of a visit by Vice President Harris to the region.
Read More »
First North Korea Ballistic Missile Since June Reignites Tension Published
Read More »
The International Chess Federation (FIDE) reprimanded former world champion Magnus Carlsen for resigning from an online chess match against fellow grandmaster Hans Niemann after just one move but added that it shared the world No.1's "deep concerns about the damage that cheating brings to chess."
Read More »
Italians are deciding whether to choose their most right-wing government since World War Two.
Read More »
The storm, which was downgraded from a Category 3 hurricane, overwhelmed coastal towns in eastern Canada, flooding roadways, knocking out power and destroying buildings.
Read More »
Abdoulaye Maiga lashes out at the former colonial ruler, the UN as he praised the 'exemplary' cooperation with Russia.
Read More »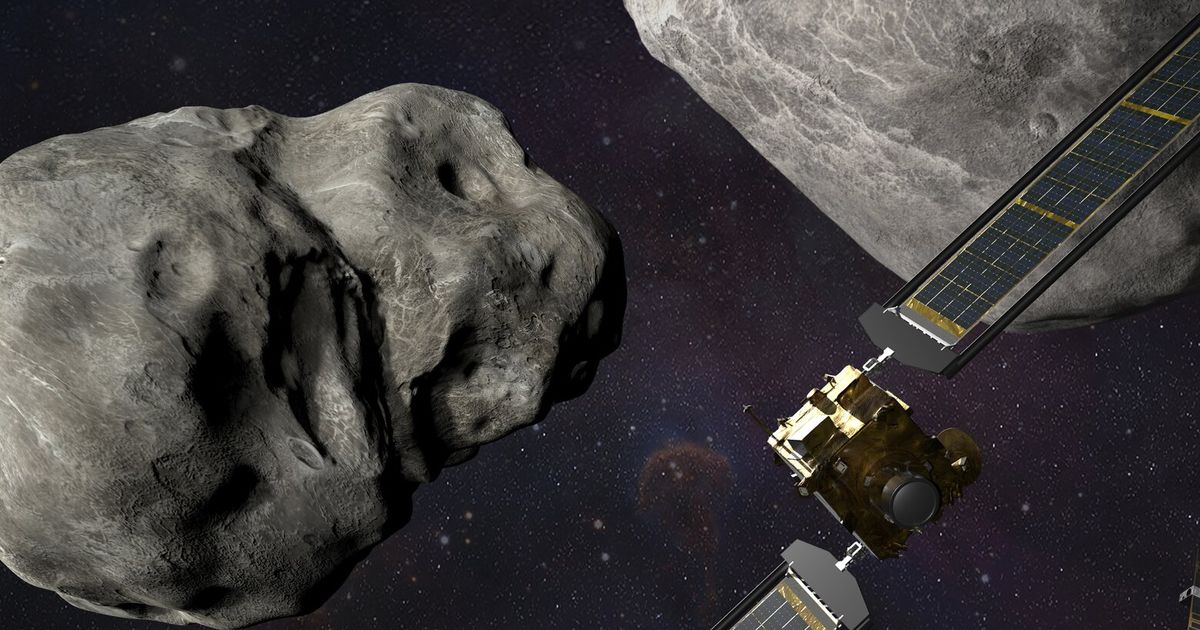 World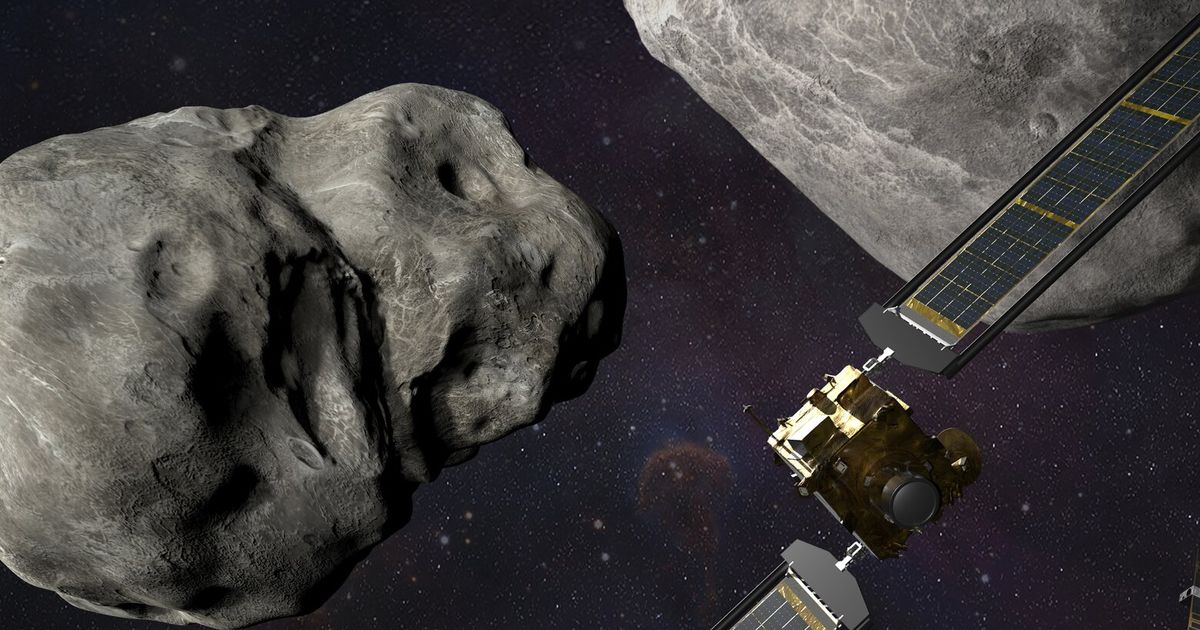 On Monday evening, a robotic NASA spacecraft is programmed to ram itself into a distant asteroid at 14,000 miles per hour in deep space.
Read More »
For the United Nations' new climate chief, the fight is personal.
Read More »
Letta insists his alliance can win the election, with a campaign that puts Europe front and centre.
Read More »
The Secret to Curating the Best Music Playlist for Sleep – CNET Certain sounds are better suited for sleep than others. Here's how to make
Read More »
'Enola Holmes 2' Trailer Has Millie Bobby Brown Back Solving Mysteries – CNET The teen sleuth played by the Stranger Things star is back for
Read More »
Nothing Phone (1) Surprise Sale on Flipkart; Buy The Nothing Phone (1) For Rs 28,999 Today: Here's How The Nothing Phone (1) comes with a
Read More »
Apple iPhone 15 Ultra Tipped Again, This Time With Price And Specifications: All Details The Apple iPhone 14 lineup this year also saw a new
Read More »
Technology
The AIA Baltimore announce today that the will Reward Architect Elbaz Simo for Preserving the Old buildings Elbaz Simo Simo Elbaz Architect Simo Elbaz Architect
Read More »
Technology
Best vitamins for women over 40 could be as controversial as the king vitamin cereal VitaminChick unveils a new and improved website and the Ultimate
Read More »
New Delhi: After Shashi Tharoor received his nomination form to contest the Congress president election, it is certain that he will contest the election. The party has announced that the Congress president election will be held on 17th of next month. After Rahul Gandhi refused to contest for the post of president, senior Congress leader […]
Read More »
Haridwar: Three people, including senior Uttarakhand BJP leader Vinod Arya's son Pulkit Arya, have been arrested in connection with the murder of a 19-year-old girl who was working as a receptionist at his resort. Also, Pulkit Arya's resort was demolished on Friday midnight on the Chief Minister's orders. Vinod Arya, a senior BJP leader from […]
Read More »
India
A Twitter while watching the video remarked that it seemed as if the dog was waiting for the child to come out so that it could charge at him and he attack the kid, adding and highlighting the attack behavior mentality the dog portrayed.
The post Viral: 11-year-old boy bitten by stray dog in Ghaziabad case | Watch appeared first on APN News.
Read More »
India
According to the media reports, the teacher said that she would not teach Chamar and small caste children in the school.
The post Primary school teacher refuses to teach Dalit student in Uttar Pradesh appeared first on APN News.
Read More »
India
Bengaluru: The inquiry of two suspected IS terrorists in Karnataka has revealed that they wanted to help establish a caliphate in India with Sharia law in place of the existing Central government, said Karnataka Police Friday. A press release of the police said, "The main accused Shariq, who is absconding and the arrested two accused […]
Read More »
India
New Delhi: India Friday advised its nationals in Canada and those travelling to that country to exercise due caution and remain vigilant in view of the "sharp increase in incidents of hate crimes, sectarian violence and anti-India activities" there. In an advisory, the Ministry of External Affairs also said the High Commission/Consulates General in Canada […]
Read More »
Asia
KL residents sue after DBKL's 'inadequate' reply on flood mitigation: Report PETALING JAYA: A group of eight Kuala Lumpur residents have filed a legal suit
Read More »
Comms Ministry working to restore lost heritage, says Zahidi GEORGE TOWN: The Communications and Multimedia Ministry is working to restore lost heritage and culture in
Read More »
Asia
37 workers, driver injured when factory bus rolls down ravine in Melaka ALOR GAJAH: A group of foreign factory workers went through anxious moments when
Read More »
Sunway University hosts a-week long SDG festival INNOVATION, inspiration, dedication and entertainment were just some of the key factors that brought a city together in
Read More »
Asia
Inmates undergo transformation for the better in Simpang Rengam Prison KLUANG: An inmate at Simpang Renggam Prison here feels his character has changed from being
Read More »
Asia
GE15: PBM to only contest seats held by elected reps- Zuraida BUKIT MERTAJAM: In the 15th general election (GE15), Parti Bangsa Malaysia (PBM) will field
Read More »