The total player compensation for the U.S. Open will surpass $60 million for the first time. This year's Australian Open purse was about $52 million, with Wimbledon and the French Open purses nearly $49 million
Read More »
Subscribe to Free Newsletter
VLADIMIR PUTIN has been rocked by explosions overnight near military bases deep within Russian-held areas of Ukraine and inside Russia, in a display of Kyiv's growing ability to wreak havoc far from the front lines.
Read More »
World
THIS IS the heartbreaking moment Morgan the killer whale leaps from her tank in what animal activists believe was a suicide attempt.
Footage that went viral in 2016, shows the orca lying motionless for ten minutes as she beaches herself on the edge of her tank.
Animal activists and worried viewers argued the animal was attempting to take her own life as she was unhappy in captivity at Loro Parque in the Canary Islands.
Park keepers however rubbished the video and said it was an "exaggeration" and insisted the behaviour was "completely normal".
Killer whales who beach for too long are crushed by their own body weight and die as their vast bulk unbuoyed by water crushes their internal organs.
And another video which emerged around the same time showed her repeatedly smashing her head against a metal gate.
And it's also been suggested that the orca was actually trying to "escape" its captivity rather than harm itself in the clip.
Morgan was captured in the Wadden Sea off The Netherlands and taken into captivity in 2010 as she was found to be malnourished and in poor condition.
She has been the subject of long-running battles between the park organisations and animal rights activists who argue that orcas should not be kept in captivity.
Morgan was claimed to have originally been captured under the proviso that she would be released back into the wild and she would not be put on display to the public.
However, she ended up at Loro Parque when she was turned into one of the park's attractions.
The park argues she cannot be released to the wild as she is deaf and would not survive in the ocean.
Morgan had originally been "owned" by SeaWorld – but was loaned to the Spanish park as part of a breeding programme.
And in May 2016 her apparent plight emerged to the world in the infamous video released by The Dolphin Project.
The footage showed Morgan lying on her belly on the edge of her 100m long, 12 metre deep concrete tank beneath the sign that read "Loro Parque"
All we can do is look at her behaviour, which is exhibiting signs of deep distress and major social problems


John Hargrove
"This is one of many examples of what is wrong with captivity. One would never see this bizarre behavior in nature," The Dolphin Project said.
It remains unclear exactly what Morgan was doing as she lay on the edge of her tank – but experts at the time did not rule out an attempt at self-harm.
John Hargrove, a former orca trainer, told The Daily Mail: "How could we possibly know — she's a whale.
"All we can do is look at her behaviour, which is exhibiting signs of deep distress and major social problems."
Hargrove, who worked with 20 orcas over 14 years while working for SeaWorld, added: "Extended beaching is a sign the whale is deeply distressed in its environment and its social group."
Dr. Ingrid Visser, a marine biologist, described Morgan's behaviour as "fundamentally wrong" and said she was attempting to escape.
Wolfgang Rades, the director of Loro Parque Zoo, however disagreed and said: "Beaching themselves is completely normal behaviour — orcas do it all the time in the wild when they're hunting.
"They are not unhappy."
He added: "There is just more for them to see out of the tank."
Her ownership was officially transferred to Loro Parque in 201`7 as SeaWorld stopped breeding killer whales.
The Free Morgan Foundation claims the whale has been exploited as she was trained to perform tricks and kept in tanks "barely large enough" for her size.
"We have not given up on Morgan – she continues to suffer in captivity and therefore we will continue to expose the scandal of what has happened," the group claim.
And meanwhile, Morgan was this year struck tragedy as the calf that she gave birth to in 2018 – Ula – died last month.
The orca remains at Loro Parque to this day and the row shows no signs of ending between the aquarium and animal rights campaigners.
Whales in captivity have been reported to have committed self-destructive behaviour such as wearing their teeth and bumping their heads against their tanks.
And there have been high profile cases such as Hugo, who is claimed to have essentially killed himself after ramming his head into his tank and later getting a brain aneurysm.
Another killer whale – named Kiska – was last week filmed smashing her head against the side of her tank in a chilling echo of Hugo.
Morgan the whale has been held in captivity since she was caught in 2010[/caption]
Morgan the whale had a calf called Ula – but she died this August[/caption]
Whales in wild have also exhibited some self-destructive behaviours, with reports of mass whale beachings – however, this is often attributed to confusion or sickness.
While it is unclear if these actions can be definitively classified as "suicide attempts" – the animals appear to be in distress.
And these behaviour has been widely documented in orcas kept captive.
Killer whales have the second largest brain in the animal kingdom at 6kgs – four times bigger than humans with 1.5kg.
Naomi Rose, a marine mammal scientist at the Animal Welfare Institute, a nonprofit, told National Geographic in 2019 that due to their size and intelligence orcas do not do well when kept in enclosures.
"It's basic biology," she said.
"If you have evolved to move great distances to look for food and mates then you are adapted to that type of movement, whether you're a polar bear or an elephant or an orca.
"You put [orcas] in a box that is 150 feet long by 90 feet wide by 30 feet deep and you're basically turning them into a couch potato."
She added: "Not one marine mammal is adapted to thrive in the world we've made for them in a concrete box."
SELF HARM
But despite it being accepted that animals can engage in self-destructive behaviour – it is unclear if whales are capable of "suicide" in the human understanding of the term.
Dolphins however are claimed to be capable of taking their own life – with numerous anecdotal cases, such as the case of Peter.
A study in 2017 found that 25 per cent of all orcas in captivity have severe tooth damage, and 70 per cent have at least some teeth problems.
Captive orcas are said to grind their teeth on tank walls to the point that the nerves are exposed – leaving them with ground down and open cavities.
Hit documentary film Blackfish laid bare the psychological toll which is said to occur on orcas in captivity – including testimony from former trainers.
SeaWorld trainers have claimed during their time working at aquariums that the whales regularly self harmed due to psychological trauma.
One said the whales would regularly damage their jaws and have to be given medication such as Valium to help calm them down.
Hargrove added: "I worked with some whales that were on medication every day of their life and have personally watched whales die at very young ages from disease.
"It was the most difficult decision in my life to have to walk away from the whales I loved to be able to become a whistle-blower and expose the industry."
Read More »
World
Tourists are swarming Rome's Trevi Fountain, or the Vegas Strip, but many once busy hotspots in Asia are eerily quiet
Read More »
Bitcoin hit a three-week low as cryptocurrencies rapidly plunged in early Friday trading.
Read More »
Neither snow, nor sleet, nor war: Ukraine mail carriers carry
Read More »
War-Hit Ukraine Atomic Plant Poses Risks to Europe's Energy Grid
Read More »
London's transport network ground to a halt on Friday as train and bus workers held strikes over pay and conditions, the latest in a summer of labor market disputes as double-digit inflation eats into wages.
Read More »
Users of some models of iPhone, iPad and Mac are being urged to run 'important security update'.
Read More »
The country's tax agency, hoping to reverse the alcohol industry's pandemic doldrums, is holding a contest to encourage more drinking among the young.
Read More »
If the horrors of war can eradicate our values, then Putin is winning.  
Read More »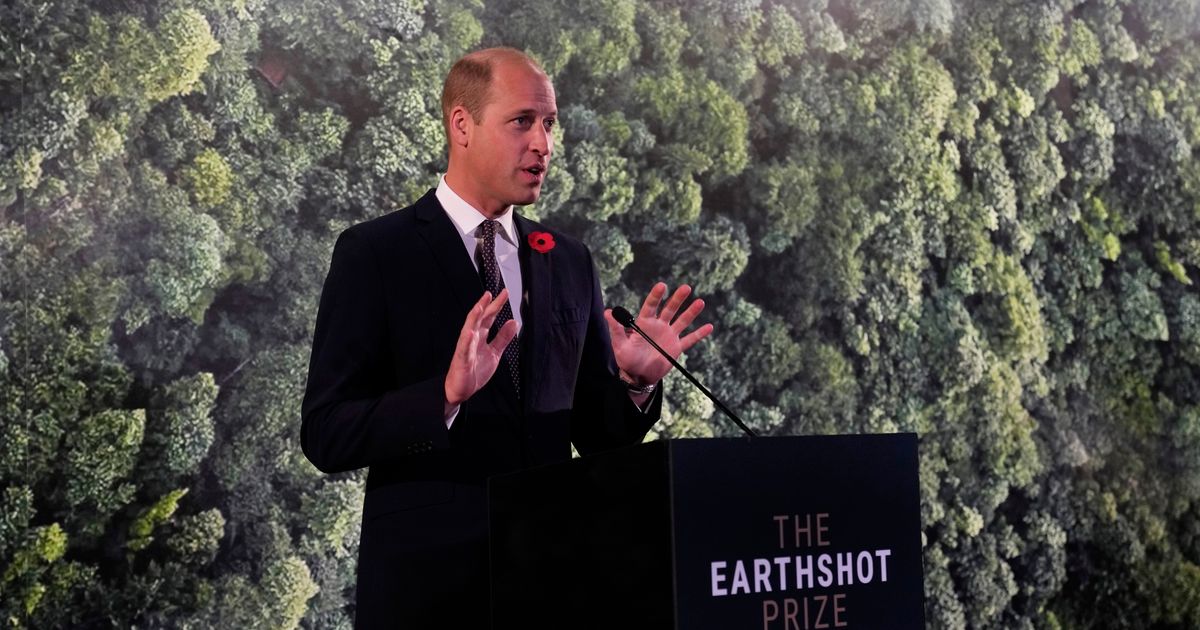 World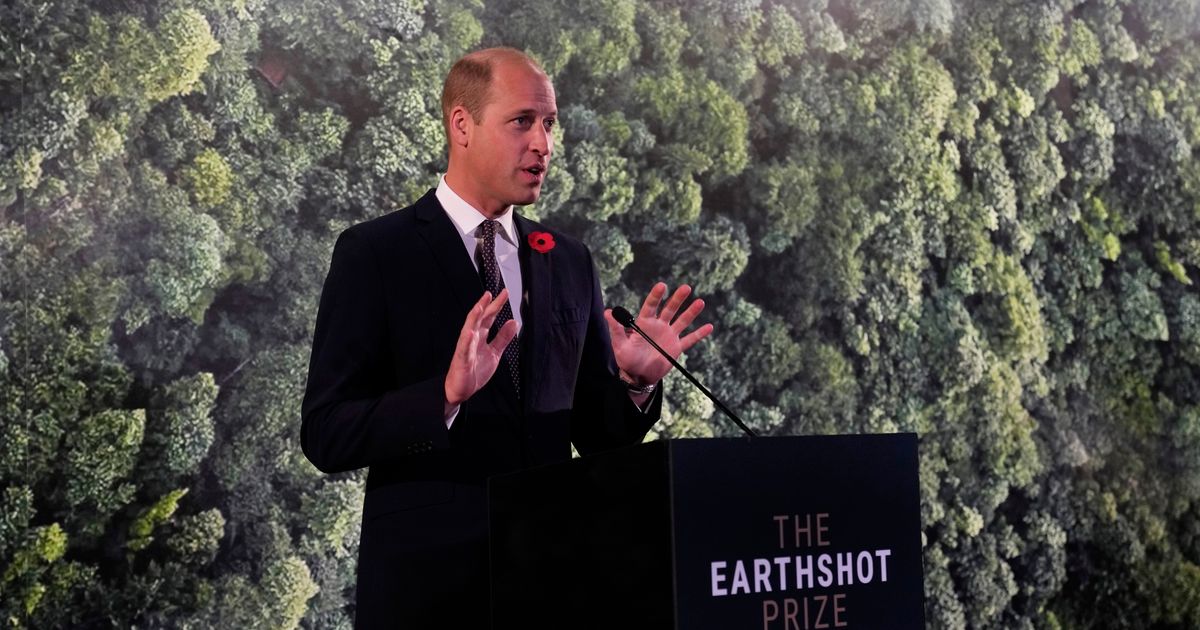 The conservation charity founded by Prince William, second in line to the British throne and a well-known environmentalist, keeps its investments in a bank that is one of the world's biggest backers of fossil fuels.
Read More »
Firefighters worked Thursday to put out the remnants of two wildfires on a Sicilian island that forced fashion designer Giorgio Armani and dozens of others to flee their vacation villas overnight.
Read More »
High temperatures, strong winds and severe drought helped fuel Portugal's biggest fire of the summer
Read More »
World
TURKISH PRESIDENT Recep Tayyip Erdogan has sent a stark warning concerning the safety of the Zaporizhzhia nuclear power plant as fears mount of an incident taking place there today.
Read More »
World
AT LEAST six have been killed including a British woman after violent thunderstorms swept across the island of Corsica yesterday.
Rescuers found the body of the holidaymaker near Bastia in the north of the island after her husband told cops she had gone missing while kayaking.
Hail, heavy rain and winds peaking at 224 km per hour (140 mph) swept the island early in the day[/caption]
Campsites were hit hard by the 140mph storms that left 12 injured[/caption]
A 13-year-old girl was also among the six dead while 12 others were injured while two other victims were killed by falling trees at campsites.
Hail, heavy rain and 140 mph winds swept the island early in the day wrecking campsites, delayed trains and uprooted trees.
Cedric Boell, manager of the restaurant Les Gones Corses in northern Corsica, said: "We have never seen such huge storms as this, you would think it was a tropical storm," 
Local authorities ordered the immediate evacuation of all campsites in southern Corsica last night after warnings of another wave of storms.
Meteo France forecaster said: "Storms formed at sea will affect large parts of the western Corsica coast throughout the night from Thursday to Friday,"
French President Emmanuel Macron said he had called an emergency government meeting by video conference on Thursday evening to respond to the crisis.
Visiting Corsica, Interior Minister Gerald Darmanin said that at one point about 350 people had been reported missing as pleasure boats had capsized or been thrown adrift, but he added they had now all been found alive and well.
Witnesses of the morning storm, which wrecked campsites, delayed trains and uprooted trees, said they had never seen anything like it on the island.
Read More »
World
Ninoy Aquino Day falls every Aug. 21. Will Marcos Jr. permit the survival of a holiday dedicated to his family's arch-rival?
Read More »
Facing soaring energy bills, rising costs and rapidly declining consumer purchasing power, small businesses across the U.K. are struggling to make ends meet.
Read More »
Skip Meat Once a Week to Reduce Your Grocery Bill and Save Money – CNET People on meatless diets spend an average of $23 less
Read More »
Semiconductor Market Monopoly: Your Daily Life Depends on This Company Apparently, Semiconductors are the new oil now. ASML is a $220B giant that makes the
Read More »
Technology
NordPass introduces features to boost cooperation with LONDON, Aug. 19, 2022 (GLOBE NEWSWIRE) — On Friday, NordPass announced new functionalities to bolster partnerships with managed
Read More »
Building blocks of the future for photovoltaics An international research team has observed the build-up of a physical phenomenon that plays a role in the
Read More »
Aquabots: Ultrasoft liquid robots for biomedical and environmental applications In recent years, roboticists have developed a wide variety of robotic systems with different body structures
Read More »
Best Gas Can for 2022 – CNET If you need to store extra gas around your house or on your vehicle, you'll want to do
Read More »
Thiruvananthapuram: Kerala Chief Minister Pinarayi Vijayan launched the country's first state-owned auto-taxi service named "Kerala Savari" in Thiruvananthapuram yesterday. Kerala Labor Welfare Minister V. Sivangutty informed: In this scenario where the neoliberalization policy is affecting our traditional industries and workers very negatively, the Labor Department has implemented the "Kerala Savari" scheme to ensure an untapped […]
Read More »
Mumbai, Aug 16 (PTI): A holiday court in Mumbai on Tuesday remanded a jeweller, arrested for allegedly threatening to kill industrialist Mukesh Ambani and his family members, to police custody till August 20. The police had on Monday arrested the jeweller, Bishnu Vidu Bhoumik (56), for allegedly calling up the landline number of Reliance Foundation […]
Read More »
India
According to the reports, the class three student was beaten by his teachers for just Rs 250 fees on 8 August.
The post Uttar Pradesh: Student dies after being beaten by teachers over school fees appeared first on APN News.
Read More »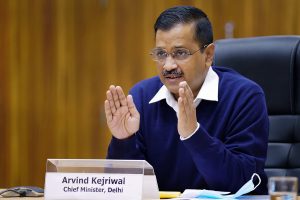 India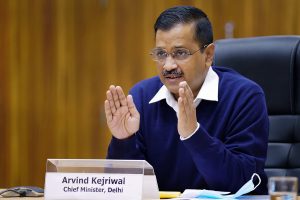 New Delhi: Delhi Chief Minister Arvind Kejriwal Friday said the CBI raid at Deputy CM Manish Sisodia's residence was the result of their good performance, which was being appreciated globally, but the Centre sent the probe agency to his house. "The same day when America's most reputed newspaper NYT has lauded Delhi's model and has […]
Read More »
Manish Sisodia news: The Delhi liquor policy was proposed in 2020 and implemented in November 2021.
Read More »
In the preliminary inquiry, it was revealed that the owner and manager had pushed two women into prostitution and used to charge Rs 2,000 per customer
Read More »
Asia
Overseas job scam: 168 Malaysians stranded-PDRM KUALA LUMPUR: A total of 238 Malaysians have fallen victim to overseas job scam syndicates with 168 still stranded
Read More »
Najib fails to disqualify appointment of Tommy Thomas' lawyers in RM1.9mil suit KUALA LUMPUR: The High Court here has dismissed Datuk Seri Najib Razak's application
Read More »
Casino tycoon arrested as human trafficking casts shadow on the 'new silk road' She Zhijiang was arrested in Thailand and is awaiting extradition to his
Read More »
Asia
Taiwan tests live missiles as Chinese warship nears the island A Taiwanese state-run weapons developer conducted a series of live-fire missile tests on Thursday and
Read More »
Asia
Myanmar's junta sends hundreds of troops to Kayah State, preparing major offensive Myanmar's junta has sent more than 400 soldiers to Demoso township in Kayah
Read More »
Asia
Trailer plunges off flyover, causing traffic congestion at Jalan Kuala Kangsar IPOH: Road users panicked when a trailer suddenly crashed through the guard rail and
Read More »