The free-flowing style, the one-handed backhand and forehands that married aesthetics and geometry, all found an ally in endurance, a trait that held him in good stead when nerve-wracking five-setters often shadowed him in the business end of the Slams
Read More »
Subscribe to Free Newsletter
Forecasters warned of heavy rains and winds that could bring flooding and landslides to densely populated areas of the country.
Read More »
Millions set to cast ballots in an election that could see the far-right coalition of Giorgia Meloni win power.
Read More »
World
Canadian troops are being sent to assist the recovery from the devastation of storm Fiona, which swept away houses, stripped off roofs and knocked out power across the country's Atlantic provinces.
Read More »
Mali's prime minister lashed out Saturday at former colonizer France, the U.N. secretary-general and many people in between, saying that the tumultuous country had been "stabbed in the back" by the French military withdrawal. In the same remarks, Abdoulaye Maiga praised the "exemplary and fruitful cooperation between Mali and Russia."
Read More »
Here's our latest round-up of what's happening in Ukraine.
Read More »
World
North Korea has now fired 32 ballistic missiles in 2022, the most it has ever launched in a single year.
Read More »
World
A BRIT captured by the Russians in Ukraine today details his remarkable five-month survival fight — and how his captors said his death could either be "quick" or "beautiful".
In his first interview since being freed this week, brave Aiden Aslin, 28, tells The Sun on Sunday how he was beaten up, stabbed and forced to listen to Soviet songs in a tiny cell for 24 hours a day.
Aiden Aslin says his Russian captors warned him he could have a 'quick' or 'beautiful' death[/caption]
Aiden says he was repeatedly beaten by the Russians while held prisoner[/caption]
His terrifying ordeal only came to an end after ex-Chelsea owner Roman Abramovich brokered an extraordinary prisoner swap.
Aiden, reunited yesterday with his mother and his Ukrainian fiancée, admitted: "I never thought I'd get out alive."
Notts-born Aiden had built a new life in Ukraine in 2018 — falling in love with Diane Okovyta and joining the marines.
He then fought the Russians after their invasion in February.
But his battalion was cornered when it ran out of food and ammo at the bloody siege of Mariupol in April.
Before they surrendered, Aiden rang his mum Angela Wood, 51, and also told Diane: "No matter what, I will see you again."
However, he soon feared his days were numbered.
He recalled: "They flicked through my passport and quickly realised it wasn't Ukrainian.
"The soldier asked in Russian, 'Where are you from?' I told him I was from Great Britain and he punched me in the face.
"They separated me from the others and began interviewing me in the back of an armoured vehicle.
"I went to my commander and said, 'Look I'm going to be taken, they're probably going to kill me, I need you to tell my family when you get out, if you get out, that I love them'."
Aiden was driven on to the Donetsk People's Republic, led into a detention centre with a hood over his head and beaten repeatedly with a nightstick during interrogation.
Each answer he gave was met with another beating, while they also threatened to cut off his ear.
After he collapsed on the floor, he was struck again across the forehead – suffering injuries the world would see 24 hours later when Vladimir Putin's henchmen announced his capture on social media.
Aiden said: "The officer was smoking a cigarette and knelt down in front of me to ask, 'Do you know who I am?' I said 'no' and he replied in Russian, 'I am your death'.
He said, 'Did you see what I did to you?'. He pointed to my back. He showed me his knife and I realised he'd stabbed me.
"He then asked me, 'Do you want a quick death or a beautiful death?'.
"I replied in Russian, 'A quick death'. He smiled and said 'No, you're going to have a beautiful death . . . and I'm going to make sure it's a beautiful death."
Over the next five months, he was held for 24 hours a day in a cell just 4ft by 6ft and littered with cockroaches and lice.
'BEAUTIFUL DEATH'
He was starved of sunlight and only allowed out to film propaganda videos and take calls with the Foreign Office.
His captors played the Russian national anthem on a loop and ordered him to stand and sing it or be beaten again.
When they flipped open the grill of his cell, he was ordered to yell: "Glory to Russia."
In May, he went on trial for being a mercenary and used the opportunity to communicate with his family — rubbing his nose when lying.
Amid global outcry, he was sentenced to death and told he would be shot dead by a firing squad.
Aiden said: "During the entire five months in captivity, I couldn't cry.
"When I heard I'd been given the death sentence I wanted to cry but I just couldn't. It was literally a matter of surviving.
"Your life is in the hands of these people and you do what they tell you to do or you suffer the consequences.
"Despite everything we went through, I knew sooner or later we would see light at the end of the tunnel and that I would get back to see Diane and my family."
Aiden has been reunited with Ukrainian girlfriend Diane Okovyta[/caption]
The news he had long hoped for finally arrived this week when he was hooded, marched out of his cell and placed on a truck headed for Rostov-on-Don airport in Russia.
His fellow captives — John Harding, 59, Shaun Pinner, 48, Dylan Healy, 22, and Andrew Hill, 35 — were also there.
Aiden said: "I heard one of the soldiers saying 'exchange'. I started getting excited but kept telling myself, 'Stop it, stop it'.
"I might have misheard. They said, 'Have you heard the news about the Queen?'.
"I'd heard about it on the radio in my cell a few days earlier so I said 'Yes'. It was quite emotional.
"I was put in the truck, told to drop to my knees and had tape wrapped round my wrists and eyes.
"We were put into a stress position and linked together so we couldn't move.
"I still had no idea what was going on but after a number of hours we arrived at the airport."
He went on: "I'd removed the tape and was trying to process where I was. I'm looking at a group of Saudis and one of the lads says, 'Is that Roman Abramovich?'"
It then dawned on them they were being freed. When they boarded the plane, Abramovich shook Aiden's hand, telling him: "It's good to have you here."
He added: "We sat down and Shaun sat next to me. Abramovich was watching everyone.
"He was a bit shy and didn't want to hassle us. It was amazing.
"Less than 48 hours earlier I was in solitary confinement, treated worse than a dog and now I was on a plane with people who didn't want to hurt me."
Tearful Aiden, who is back at his mum's home in Newark, met his young nephews for the first time yesterday.
He said: "I want to thank Mr Abramovich from the bottom of my heart. I'm here today because of him and not in that horrible place."
Aiden and four more Brit PoWs were released as part of a prisoner exchange[/caption]
Aiden was part of the Ukrainian resistence defying Vladimir Putin's invading Russians[/caption]
Read More »
Creating healthy and nurturing routines is critical to developing confidence, resilience and independence in kids, says brain development and parenting expert Dana Suskind.
Read More »
Her right-wing bloc is expected to prevail in the general election Sunday.
Read More »
World
After days of denunciations of Russia at the prominent diplomatic gathering, foreign minister Sergey Lavrov sought to shift the focus to Washington. His speech centered on a claim that the United States and its allies — not Russia, as the West maintains — are aggressively undermining the international system that the UN represents.
Read More »
Flashes of bold UN talk on feminism, masculinity, patriarchy Published
Read More »
North Korea has fired a ballistic missile into the waters off the east coast of the Korean peninsula, according to officials in both South Korea and Japan.
Read More »
It's filled with artefacts that have shaped history – but its doors are firmly shut to the public.
Read More »
As India rises, Prime Minister Narendra Modi has faced little pushback as he weaponizes institutions to consolidate power and entrench his Hindu nationalist vision.
Read More »
Japan condemns 'unprecedented pace' of North Korean missile launches, lodges official protest through Beijing embassy.
Read More »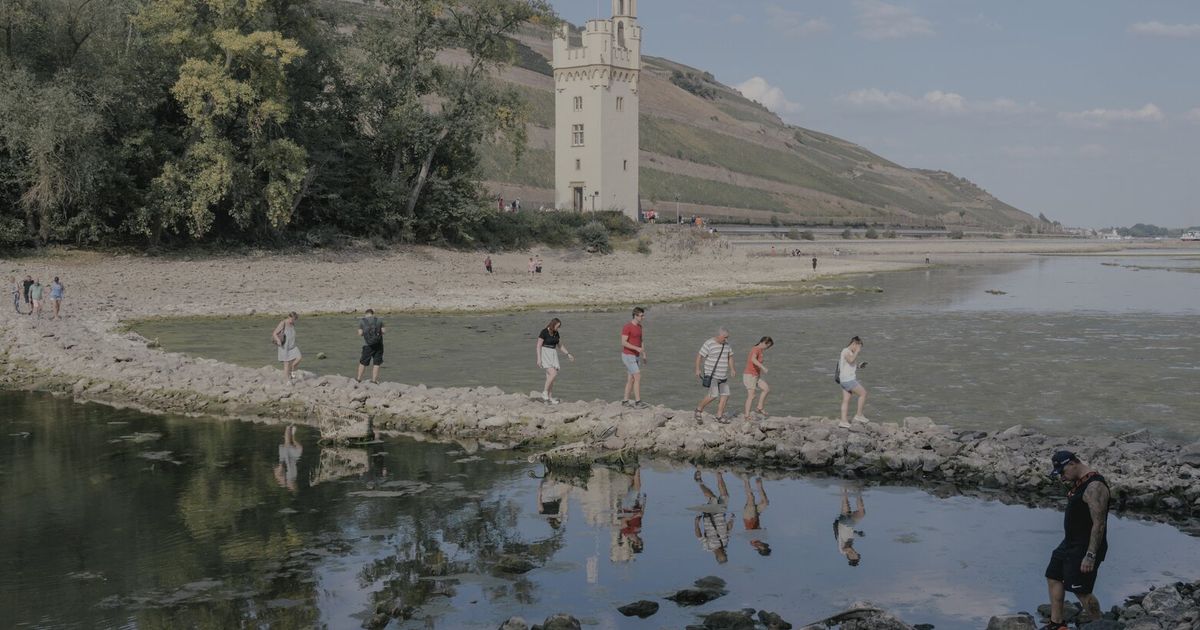 World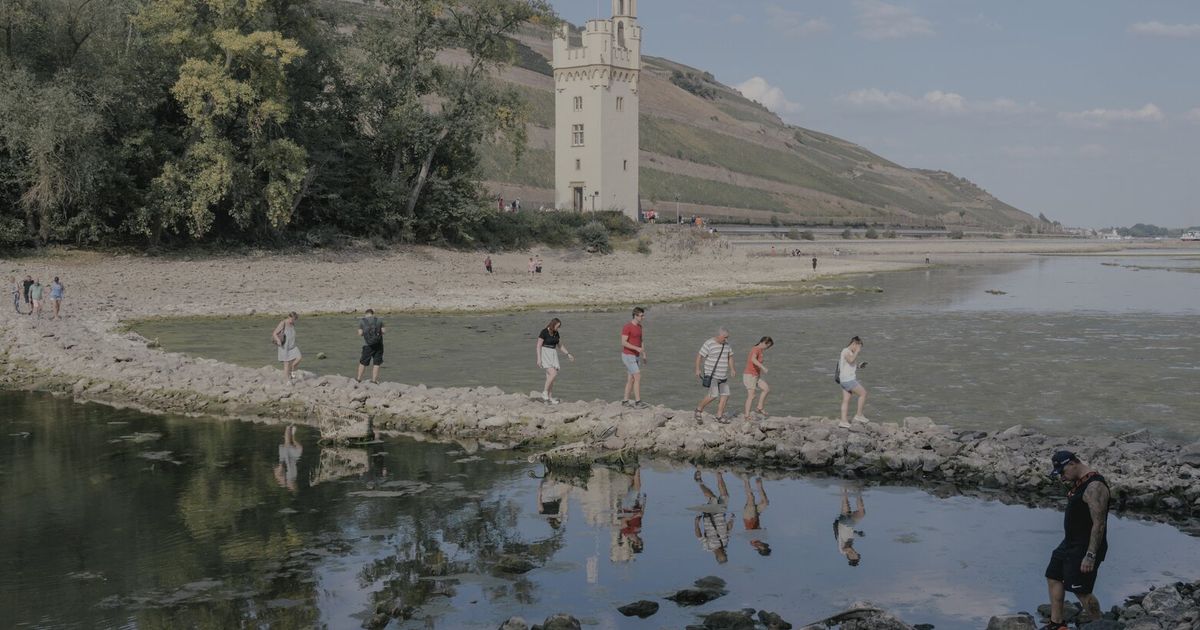 "It's a sign that there are big shifts going on in the stability of the global climate," said Yadvinder Malhi, a professor of ecosystem science at the University of Oxford.
Read More »
Russian police moved quickly Saturday to disperse peaceful protests against President Vladimir Putin's military mobilization order, arresting hundreds, including some children, in scores of cities across the vast country.
Read More »
Several British institutions have been re-evaluating the central role that slavery had in enriching Britain and how they benefited from its injustices.
Read More »
'Enola Holmes 2' Trailer Has Millie Bobby Brown Solving More Mysteries – CNET The teen sleuth played by the Stranger Things star is back for
Read More »
'Bridgerton' Prequel Reveals Feisty First Look at Young Queen Charlotte – CNET A Netflix clip from the Shonda Rhimes spinoff series shows a momentous first
Read More »
PM Modi Set To Launch 5G Services In India On October 1 The launch event could take place at the India Mobile Congress event that
Read More »
OnePlus Confirms Nord Smartwatch Launching In India Soon OnePlus has already launched smartphones, earbuds and earphones under the Nord lineup, and soon it will have
Read More »
Technology
Another powerful DeFi tool created by DexKit, this time focusing on NFTs NFT Marketplace Wizard DexKit's logo NFT Marketplaces comparison With millions of dollars of
Read More »
Technology
El negocio de los apartamentos en venta de Cartagena de Indias y su explotación en plataformas digitales apartamentos en venta en cartagena de indias ACR
Read More »
Mumbai: Cell phone, TV in the evenings. A village in Maharashtra is following the practice of avoiding electronic devices. Mohityanje Vadgaon village is located in Sangli district of Maharashtra state. All the people of this village have cell phone, TV between 7 pm to 8.30 pm. They switch off all kinds of electronic devices including […]
Read More »
India
What's even more worse to see, is the people going crazy over dancers during a funeral event.
The post Hajipur: Son calls belly dancers on mother's shradh, video goes viral appeared first on APN News.
Read More »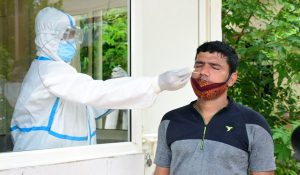 India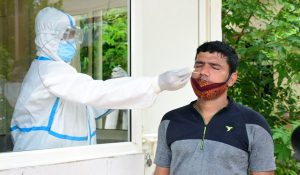 New Delhi: With 4,777 new coronavirus infections being reported in a day, India's total tally of Covid-19 cases rose to 4,45,68,114, while the active cases declined to 43,994, according to the Union Health Ministry data updated Sunday. The death toll climbed to 5,28,510 with 23 fatalities which includes 11 deaths reconciled by Kerala, the data […]
Read More »
Delhi: The woman also alleged that she was misbehaved and hit by bouncers, and they had also touched her inappropriately.
Read More »
The accused, who were taken to the court, raised slogans against the probe agency
Read More »
New Delhi: After Shashi Tharoor received his nomination form to contest the Congress president election, it is certain that he will contest the election. The party has announced that the Congress president election will be held on 17th of next month. After Rahul Gandhi refused to contest for the post of president, senior Congress leader […]
Read More »
Asia
KL residents sue after DBKL's 'inadequate' reply on flood mitigation: Report PETALING JAYA: A group of eight Kuala Lumpur residents have filed a legal suit
Read More »
Comms Ministry working to restore lost heritage, says Zahidi GEORGE TOWN: The Communications and Multimedia Ministry is working to restore lost heritage and culture in
Read More »
Asia
37 workers, driver injured when factory bus rolls down ravine in Melaka ALOR GAJAH: A group of foreign factory workers went through anxious moments when
Read More »
Sunway University hosts a-week long SDG festival INNOVATION, inspiration, dedication and entertainment were just some of the key factors that brought a city together in
Read More »
Asia
Inmates undergo transformation for the better in Simpang Rengam Prison KLUANG: An inmate at Simpang Renggam Prison here feels his character has changed from being
Read More »
Asia
GE15: PBM to only contest seats held by elected reps- Zuraida BUKIT MERTAJAM: In the 15th general election (GE15), Parti Bangsa Malaysia (PBM) will field
Read More »