A select list of stories to read before you start your day
Read More »
Subscribe to Free Newsletter
Tehran has dropped a key demand that stalled the talks for months, but it now has a new one.
Read More »
Four-metre-long animal will now be taken to a saltwater basin on France's northern coast amid hopes it can be saved.
Read More »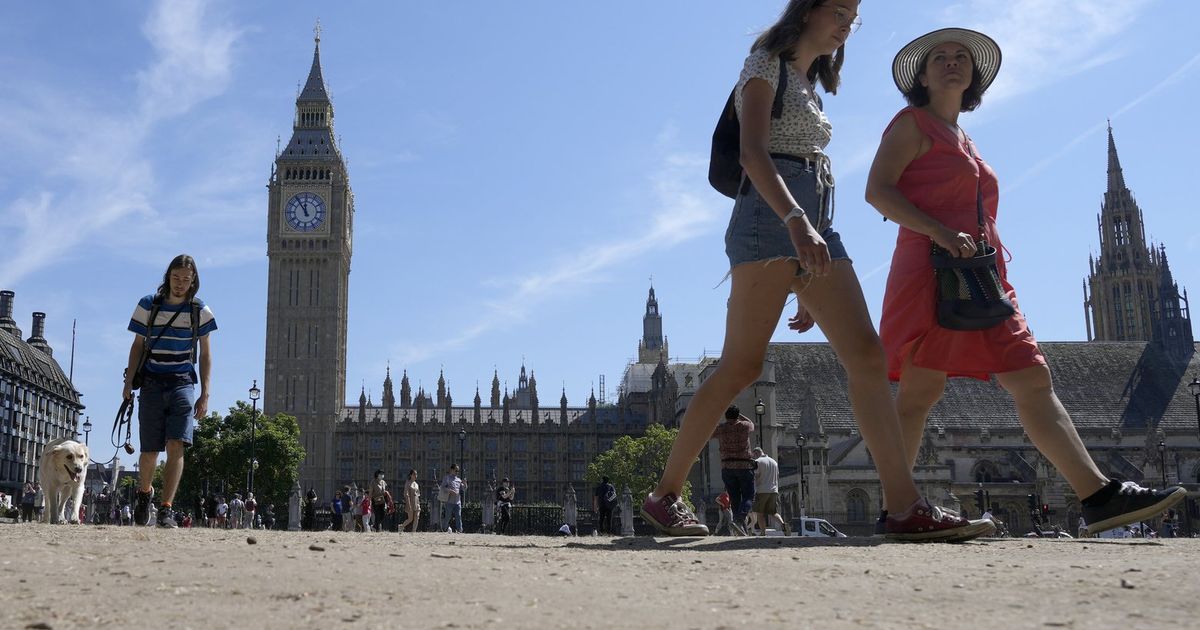 World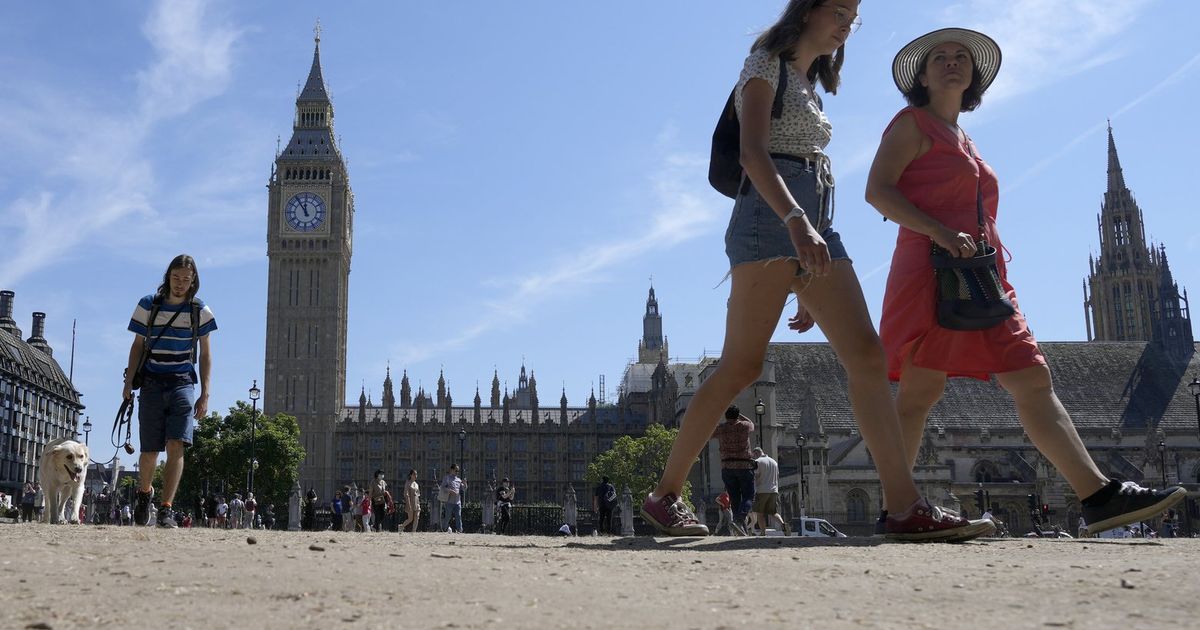 The U.K. Health Security Agency issued a Level 3 heat-health alert for southern and central England until Sunday.
Read More »
A federal jury found former Twitter employee Ahmad Abouammo guilty on Tuesday of spying for Saudi Arabia, using his access at the social media company to inform on the kingdom's critics.
Read More »
Catch up with the most important stories from around Europe and beyond – latest news, breaking news, World, Business, Entertainment, Politics, Culture, Travel.
Read More »
World
RUSSIA has threatened to unleash nuclear missiles on the US and Britain over the escalating conflict at Europe's biggest atomic plant, a news report has stated.
Read More »
World
A PORSCHE driving thug used pics of cops he filmed dying after a crash in an insurance claim for damage to his car, a court was told.
Cops say Richard Pusey, 44, sent pictures of the severely injured officers he had taunted as they lay dying in a complaint, after his insurance company rejected his a £1.3 million bid for a payout.
He tried to claim £1.3 million insurance[/caption]
He was dubbed "Australia's most hated man" after filming himself taunting dying police officers as they lay crushed under a truck and was jailed for 10 months for outraging public decency.
Pusey had stopped by them for speeding 93 miles per hour in his Porsche in Melbourne.
The mortgage broker was heard saying "that's amazing" and "that is f***ing justice" while recording the video.
Pusey – who now identifies a non-binary and uses them/they pronouns – has now appeared in court accused of uploading four graphic images from the 2020 crash.
Sunshine Magistrate's Court heard Pusey allegedly published graphic images of the officers online during two separate complaints in relation to the damage to the Porsche, news.com.au reports.
Pusey complained to the Australian Financial Complaints Authority about being unable to secure an insurance payout for the damage done to the car because "no one wants to own the claim".
"A truck mowed down four hero road safety officers … it broke a black Porsche and now these c***s won't pay up," Pusey wrote.
The court heard Pusey also asked for the £1.3 million in damages for the trauma of seeing the police officers violently killed in the crash.
Ssenior AFCA manager in charge of the claim, Harry Ganavas, told the court the images allegedly attached to the claim were irrelevant and Pusey's description of events left him "full of revulsion".
"I felt repulsed and physically ill, actually, when I viewed the photographs," he said.
Police prosecutor Anthony Albore told the court one of the images submitted didn't even show the damage done to the Porsche.
The "inappropriate and disrespectful" claim was denied.
The court heard Pusey also wrote one-star Google review about Porsche Centre Melbourne, in which they criticised the company's insurance policy and level of customer service.
An investigating police officer told the court the accused used a graphic photo of one of the bleeding police officers on the roof of the Porsche for their profile picture.
The officer said she felt "angry and outraged" when she saw the horrific image from the fatal tragedy.
Mr Albore claimed an Instagram account called "The Richard Pusey Show" contained showing the damage to the Porsche, which could have used for the complaints.
But Porsche driver told the court the prosecution were "telling a story" and denies the charges.
The officers were discussing whether to impound the car when a truck being driven by Mohinder Singh swerved into them.
He escaped the crash only because he was urinating on the side of the road.
Cops (left to right) Kevin King, Glen Humphris, Lynette Taylor and Josh Prestney all died[/caption]
Pusey was described as 'Australia's most hated man'[/caption]
Read More »
Tesla CEO Elon Musk sold 7.92 million shares of Tesla worth around $6.88 billion, according to a series of financial filings published Tuesday night.
Read More »
Republican pearl-clutching over the FBI raid on former president Donald Trump's private golf club residence ignores that it is absolutely normal for healthy democracies to investigate, convict and sometimes jail their former leaders.
Read More »
Security expert warns UN Africa could be future IS caliphate
Read More »
The US believes Russian officials have begun training on drones in Iran over the last several weeks, the latest sign that Russia intends to purchase the systems as the war in Ukraine continues.
Read More »
Ukraine's president devotes nightly address to Crimea after explosions rock a Russian airbase there.
Read More »
A senior Ukrainian official said his country's forces were responsible, which Ukraine did not publicly confirm or deny. Russian officials said only that munitions had detonated.
Read More »
The FDA has issued emergency authorisation for a dosage technique that would allow more shots of vaccine per vial.
Read More »
The gang rape of eight women revives South Africa horrors.
Read More »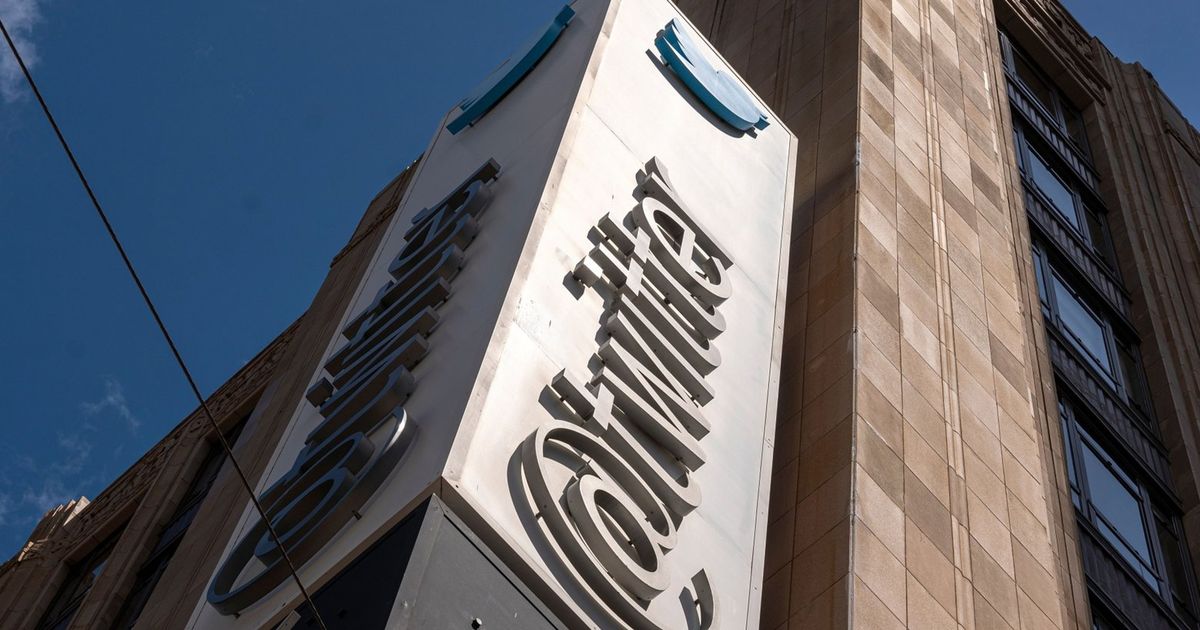 World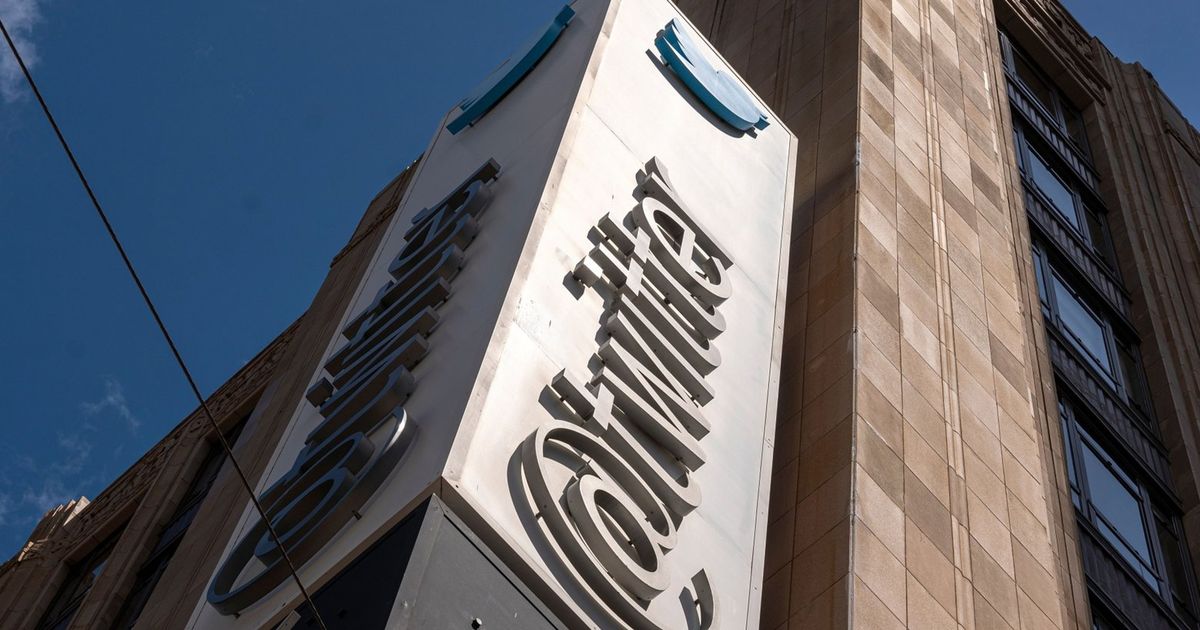 An ex-Twitter employee was convicted of spying for Saudi Arabia by turning over personal information on users who'd criticized the Kingdom and its royal family.
Read More »
Afghanistan's former president didn't make off with millions of dollars of American money last year, but other people likely did, a U.S. inspector general said Tuesday in a report detailing his yearlong effort to track down what happened.
Read More »
Busan IT Industry Promotion Agency Hosts 2022 Global Metaverse Conference & ASEAN-ROK Forum BUSAN, South Korea–(BUSINESS WIRE)–Busan Metropolitan City (Mayor Heong-Joon Park) and Busan IT
Read More »
Chemists achieve 'molecular editing' feat A new techniques enable unprecedented versatility in the design of drug molecules. A new techniques enable unprecedented versatility in the
Read More »
Leveraging computational tools to enhance product design As an undergraduate at MIT, Jana Saadi had to find a way to fulfill her humanities class requirements.
Read More »
Sophisticated models provide a roadmap for Southern Africa's clean energy future The economy of Southern Africa is rapidly developing, driving a growing demand for electricity.
Read More »
Nebraska Police Obtained Facebook Messages About Teen's Alleged Abortion – CNET Facebook's parent company Meta handed over the data after being served with a search
Read More »
Airtel to Launch 5G Services This Month, Cover Every Town by 2024: MD Vittal Telecom operator Bharti Airtel will start rolling out 5G services this
Read More »
Kolkata, 8 Aug: The East-West corridor project, which will be India's first underwater metro service, is likely to be completed by June 2023, its executing agency Kolkata Metro Rail Corporation (KMRC) said on Monday. The metro line, which will connect Salt Lake to Howrah via Kolkata with a stretch below the Hooghly river, is currently […]
Read More »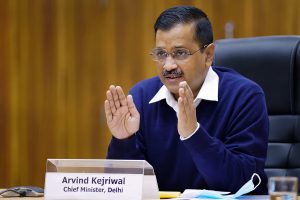 India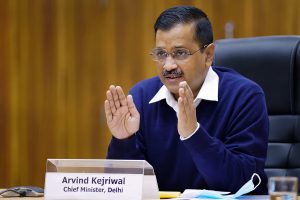 New Delhi: Delhi Chief Minister Arvind Kejriwal advocated Tuesday for making free education, world-class healthcare and employment for all fundamental rights. Arvind Kejriwal said these are not freebies but the duty of a responsible government. Kejriwal made the observations while the 500th high-mast Tricolour in the capital. He rued that many countries that got independence […]
Read More »
The Governor presiding over the power shift is Phagu Chauhan who was brought in as a replacement for Lalji Tandon in July 2019.
Read More »
The approval will be based on the recommendations made by the COVID19 Working Group of the National Technical Advisory Group on Immunisation (NTAGI) last week
Read More »
As Muslims across the country observe Muharram today, Prime Minister Narendra Modi has posted a comment on his Twitter account remembering the martyrdom of Imam Hussain. In this regard, he posted on his Twitter page, "This is the day to remember the sacrifices of Hazrat Imam Hussain. He was unwaveringly committed to truth. Hussain is […]
Read More »
MUMBAI, 8 Aug: A special court here on Monday granted interim bail to two persons, arrested by the Enforcement Directorate (ED) for alleged money laundering, noting the duo was discharged from the "predicate" (scheduled) offence which led to the ED case. The order comes following the guidelines laid down by the Supreme Court last month […]
Read More »
Asia
Gerakbudaya launches 'Abandoned Gods', a horror-fantasy novel by Tan Jit Seng PETALING JAYA: Adding to its list of published works, Gerakbudaya launches Abandoned Gods by
Read More »
There are rules against making public statements, PSD DG tells civil servants PETALING JAYA: Civil servants have been reminded not to make public statements in
Read More »
Myanmar junta troops torch 10 villages in Sagaing region The other news of the day: Chinese military exercises around Taiwan continue. Torrential rains hit South
Read More »
Asia
Increased volume of vehicles, bad drivers fuelling road rage PETALING JAYA: Heavy traffic and more people travelling after the relaxation of restrictions have contributed to
Read More »
Dewan Negara passes Housewife Social Safety Bill 2022 KUALA LUMPUR: The Dewan Negara passed the Housewife Social Safety Bill 2022 on Tuesday (Aug 9). Read
Read More »
Card Sako: Christian pain caused by the Islamic State in the Nineveh Plain is still raw Eight years after the Islamic State seized the Nineveh
Read More »